Savage Roasters Kilo Canister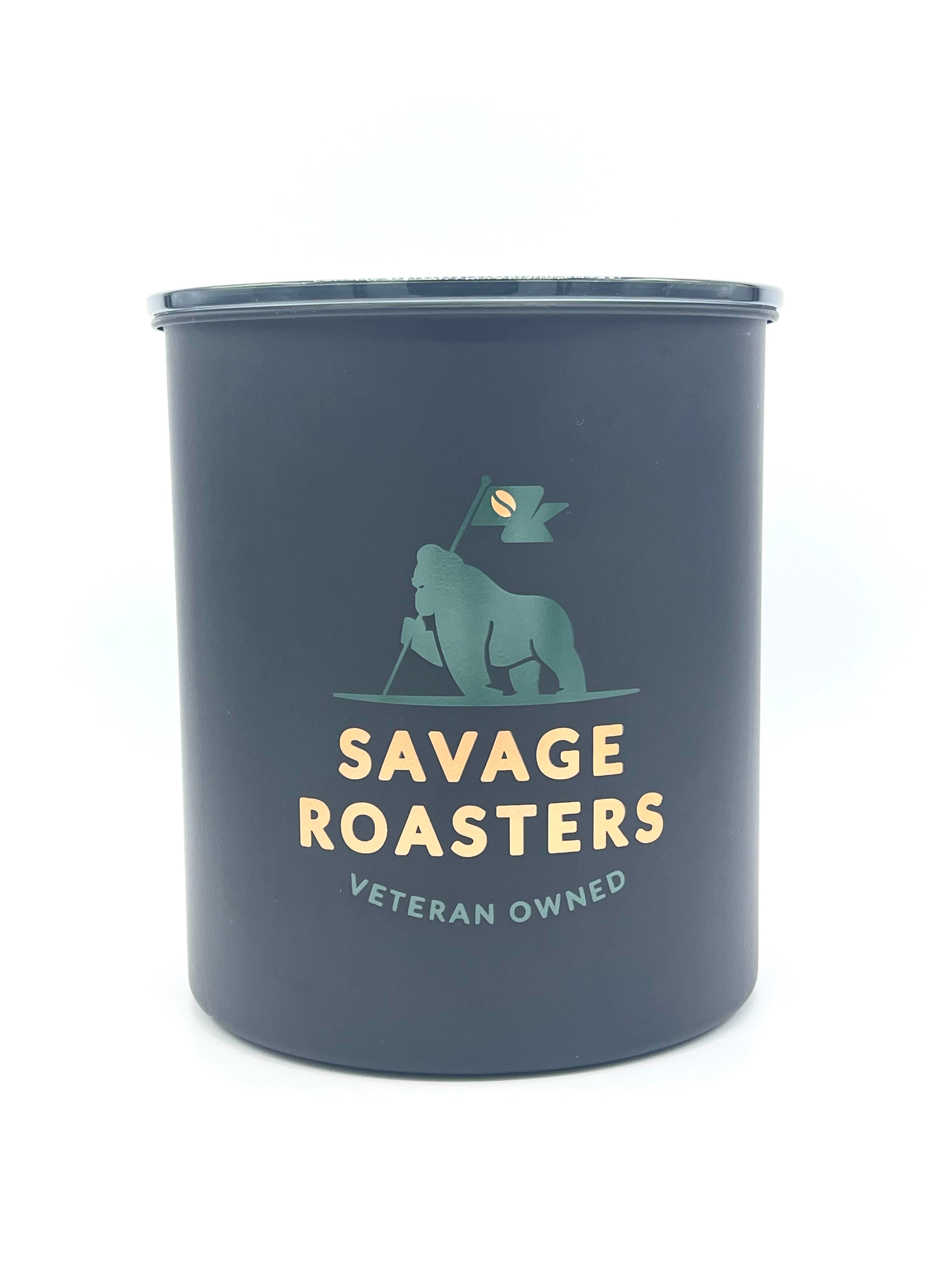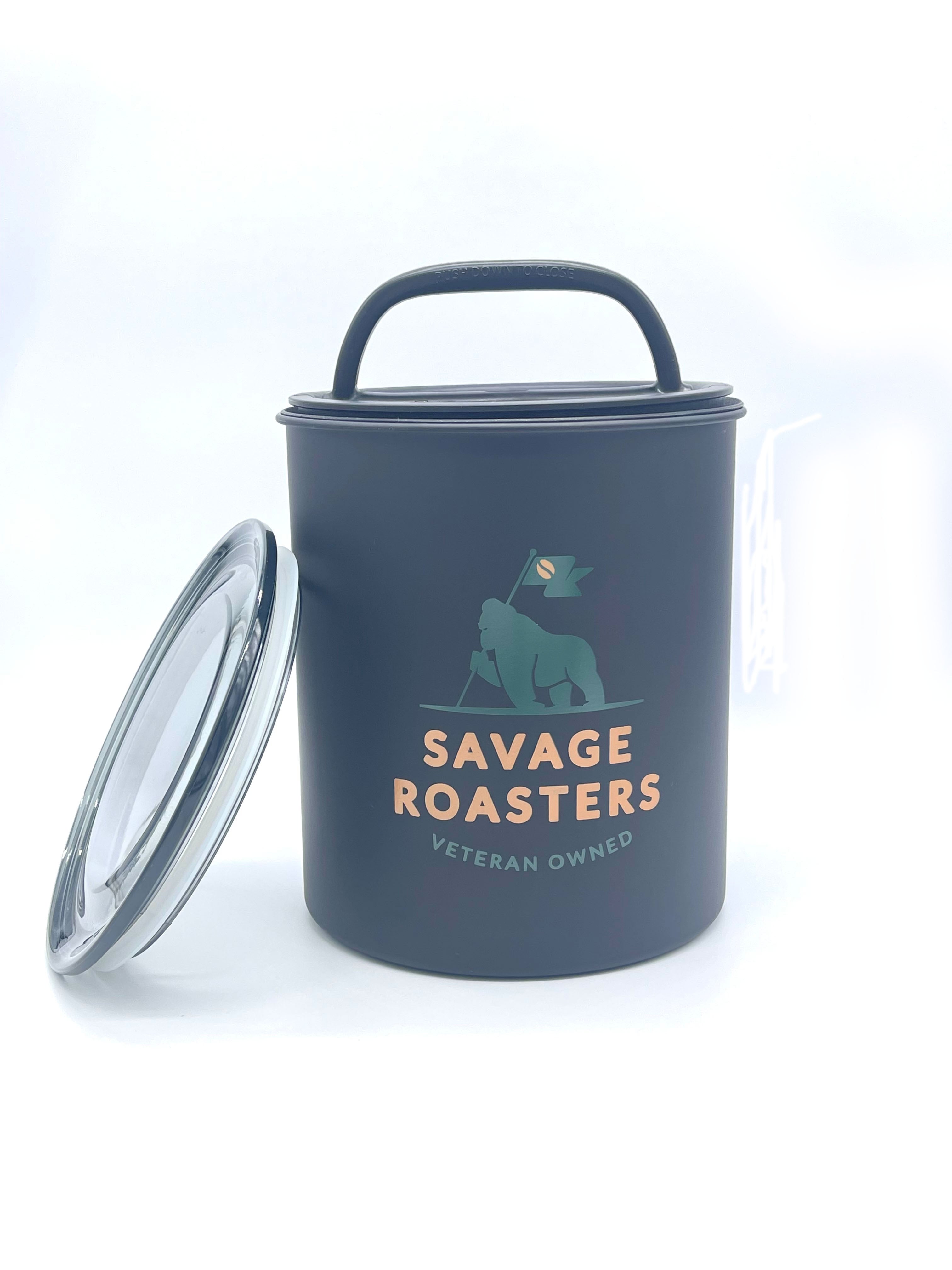 Savage Roasters Kilo Canister
---
Most food storage canisters are "airtight", which means they lock air in with the contents. The Airscape® forces the freshness-destroying air out of the canister, extending the life of your coffee, to keep what's good today, good tomorrow too!
Designed of durable galvanized steel, the Airscape® Kilo canister body resists staining and odor retention. The BPA-free clear, top lid allows you to see how much is left in the container, and the inner Airscape® lid (also BPA-free) makes a fun "swooshing" noise as its pushed down, so you can actually hear it working. The Airscape® Kilo comes in three beautiful & modern matte painted finishes, and is 100% food-safe, lead-free and non-toxic.
Join the #RefillRevolution by reusing and refilling your Airscape® at your local coffee roaster!
Measures: 6.5″w x 8″ h